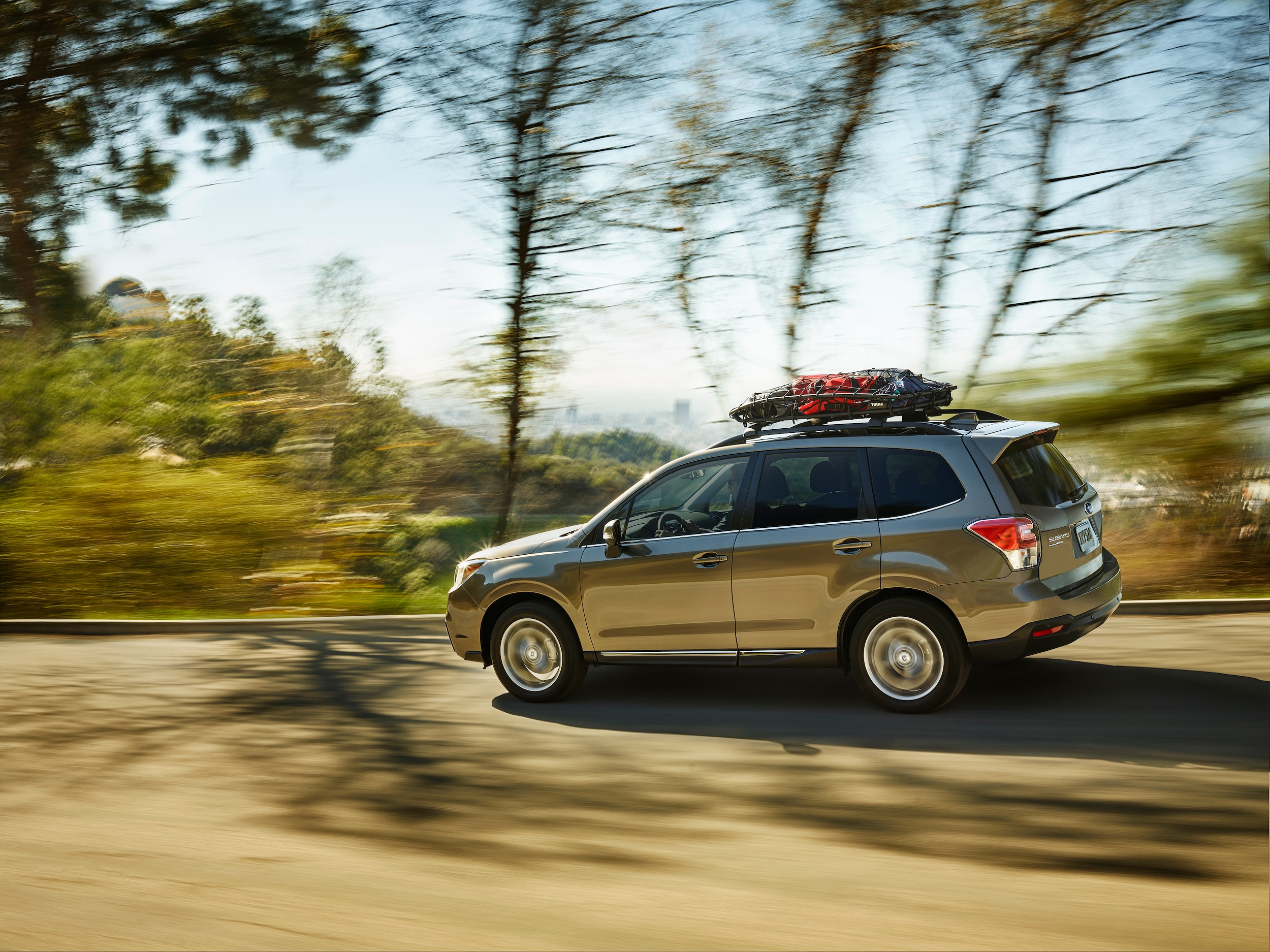 ?
Have you been searching for the right used Subaru SUV for the perfect budget-friendly price? Well, you don't have to search anymore because we have one of the largest used Subaru SUV inventories in the Dubuque area! We'll work with you to find an affordable model that is as affordable as it is fun to drive! We put you first so you can drive with ease. To learn more continue reading.
Benefits of a Used Subaru in Manchester
Buying a used Subaru SUV from Riley Subaru means that you will be paying a fraction less than you would for a brand new one of the same model, yet you will still get all of the awesome features and extras!
A lower sticker price equals lower monthly payments, which is a huge plus. Not to mention what you will save when buying insurance for your pre-owned Subaru SUV! It costs much less to insure a used SUV than it does a brand new one due to depreciation in value, so you will continue saving the whole time you own it.
Each of our used Subaru SUVs undergoes a rigorous inspection to make sure that they are running and working correctly before being places out on the lot. If any repairs or replacements need to be done, they are performed with only quality OEM parts to ensure that they fit and work just as the original part was meant to.
Our staff of certified automotive technicians that perform these tasks have years of experience with all of our vehicles, including our used Subaru SUVs, so you can rest assured that they are knowledgeable in their work.
Come on Down Today!
So what are you waiting for? Don't miss out on finding a tremendous pre-owned Subaru SUV at a budget-friendly price, as our used vehicles don't last long! If you can't find the Subaru SUV you want today, come back again soon because our inventory of used vehicles is always changing!
Contact us or stop by here at Riley Subaru just a short drive from Platteville Wi and Galena IL today to see our full list of used Subaru SUV inventory, then take one or two out for a test drive!