Dubuque Car Repair and Subaru Service - Riley Subaru Auto Service Department 

Fast & Effective Subaru Servicing & Maintenance at Riley Subaru in Dubuque IA
Here at Riley Subaru, we are proud to provide our customers in Dubuque, IA and the surrounding areas of Manchester, IA, Lancaster, WI, Platteville, WI, and Galena, IL, with a fantastic service center for all of their Subaru maintenance and repair needs. Regardless of what you need done to your Subaru vehicle, our expert technicians make if fast and convenient to get your vehicle back on the road in like new condition in no time!
We take great pride in our service center and our expert Subaru technicians ability to provide our customers with fast and effective servicing on all Subaru models. Regardless of the problem you're experiencing, be it big or small, we can diagnose it and get it fixed using only certified Subaru parts and lubricants to ensure that your vehicle is going to perform the way it was intended to for many miles to come. If you are in need of an oil change, tire rotation, alignment, engine repair, brake repairs and replacements, transmission repair and anything else far and in between, we can get it repaired for you before you know it!
We strive to provide you with the most convenient and effective Subaru servicing around. We encourage you to visit us with any and all of your Subaru servicing issues, and our expert technicians will give you the undivided attention that you and your vehicle deserve to have you back on the road in no time! If you know what it is that is ailing your vehicle, we encourage you to simply fill out an appointment using our service scheduler, so that when you arrive, we'll already be familiar with your issue and be better suited to get it fixed quicker and more conveniently than ever before. Or if you are unsure about what problem you're experiencing, bring your vehicle in and we'll diagnose the problem for you in no time!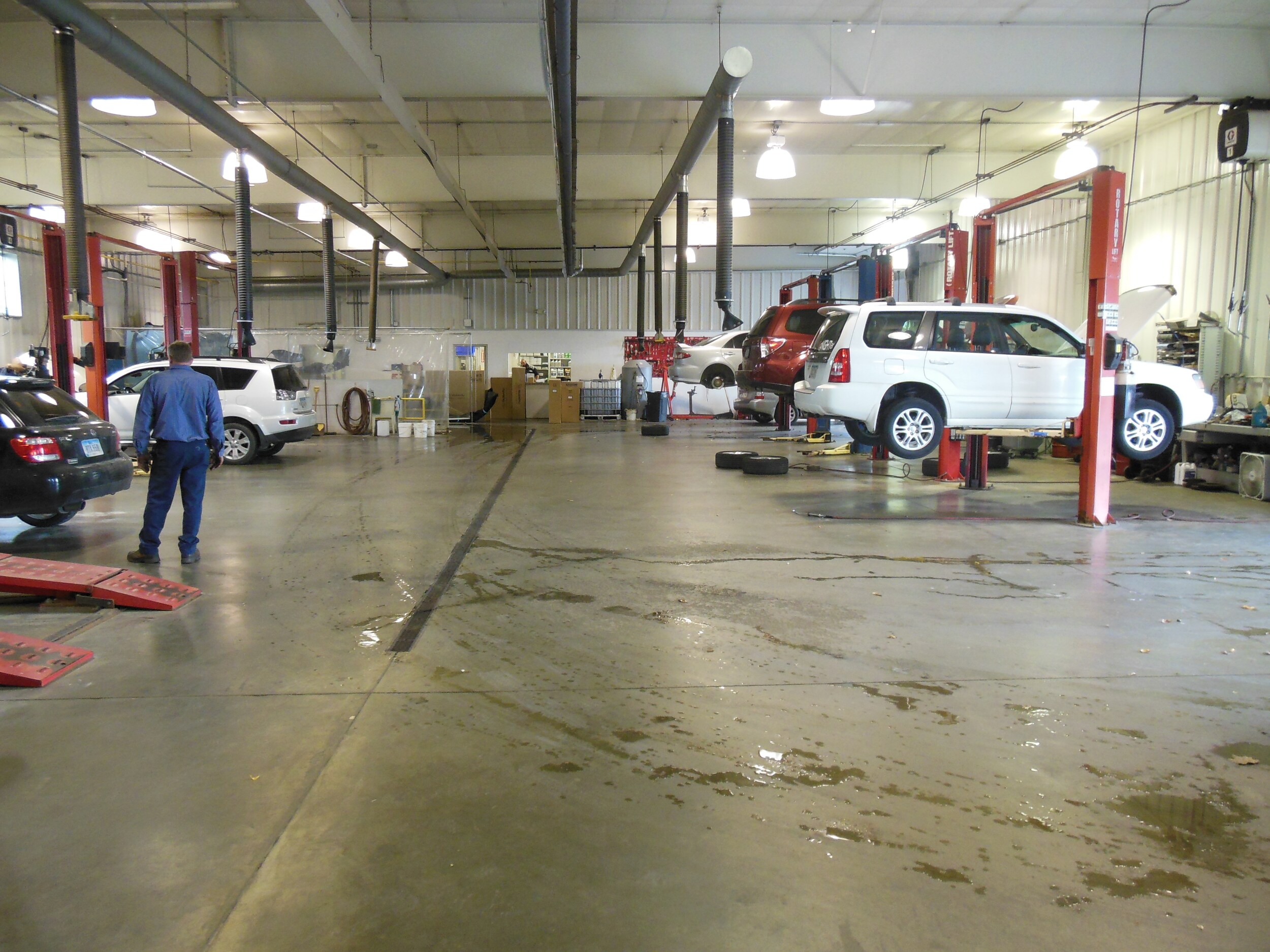 When you visit Riley Subaru's car repair facility be sure to check out the other automotive services we offer. We have a fully-stocked inventory of new Subarus and used cars with some of the Dubuque area's most competitive prices. The Riley Subaru finance department will help you to get approved for a low interest car loan or a Subaru lease in just minutes.