The 2022 Subaru Love Promise Customer and Community Commitment Award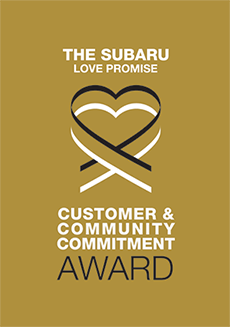 We've been nationally recognized for our dedication to our customers, our community, and the Subaru Love Promise.
We're honored to receive the 2022 Subaru Love Promise Customer and Community Commitment Award. This award nationally recognizes elite Subaru retailers who provide an exceptional customer experience at every interaction with Subaru. These retailers have also demonstrated an outstanding commitment to supporting passions and causes in their local communities in important areas such as the environment, community, health, education, and pets.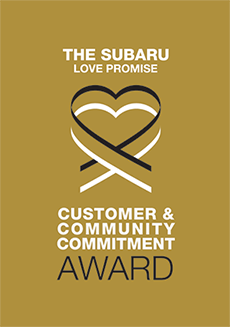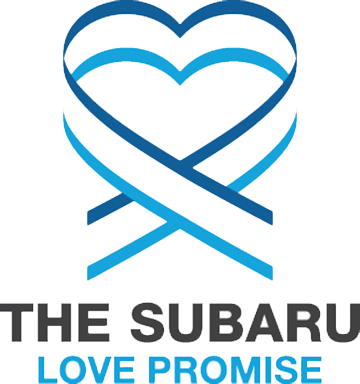 What is the Subaru Love Promise?
Subaru and our retailers believe in making the world a better place and the Subaru Love Promise is our vision of respecting all people. This is our commitment to show love and respect to our customers and to work to make a positive impact in the world.
How is Riley Subaru dedicated locally to the Love Promise?
Our Love Promise can be seen in various partnerships with local charities and non-profits. We're grateful for the opportunity, not only to be a part of our community, but to serve it as well.
Junior Achievement, Dubuque Museum of Art, Grand Opera House
Dubuque Soccer Complex, Toys For Tots, Mystique Ice Arena, Dubuque Arboretum, Veterans Memorial Plaza
Love Promise Stories from Riley Subaru
Subaru and Riley Subaru believe in making a positive impact on the communities in which we live and work. We uphold that belief through our Love Promise Community Commitment. Every month, we select inspiring stories from customers and partners from around our area who strive to support our collective commitment and feature them here
Light's Out - Ruth B
Called Riley's Subaru to get a new head light. Ken Ostert answered and said, "We can't have you driving with a headlight out." He got me in the same day and I was in and out in less than 30 minutes. And the car was washed also. Thanks Riley's Subaru! Ruth B.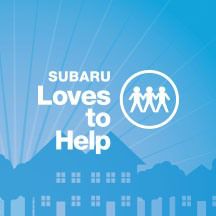 ---
Subaru has our back - Nancy S
Bobbi, Thank you for the great customer service you provided this week. During our vacation in Galena, our Subaru quit working. I called Riley Subaru in Dubuque and you scheduled us for the next day. Although we did not end up bringing the car in, I'm most grateful for your caring and thoughtful help. You kept the appointment open for us until we were sure the car was okay to drive home. It's nice to know Subaru has our back no matter where we are. Thank you, Bobbi! Warmly, Nancy S.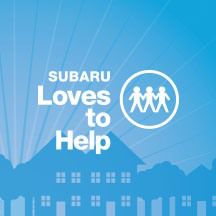 ---
Earth Day Clean Your Park - Kaytlan M
Nearly 20 staff members from Riley Subaru graciously donated their time and committed to assisting to keep our county parks clean and enjoyable Earth Day Weekend! They gathered their staff, family, and friends to collect litter and debris around the Heritage Trail and Campground. The crew collected nearly a truck load of material. Since Covid-19 park usage has increased tremendously. With this increase in usage we have seen an increase in park impacts from trail erosion, to litter, and wildlife dispersing differently. It's wonderful to see a business like Riley's pitch in and do their part to help make for a stronger community and better world.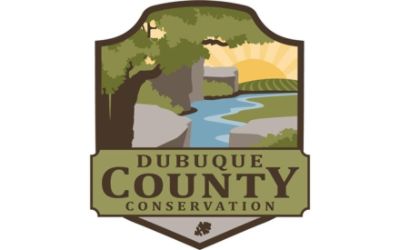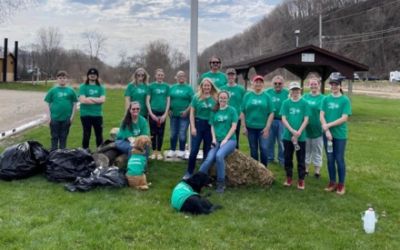 ---
Blankets to the Homeless - Richard M
Riley Subaru donated a case of 20 blankets to the Dubuque Rescue Mission. The Mission has been serving the needs of the poor and marginalized in our community for 90 years. The blankets will be given out to the men and women who come to us in need. There are times when some of those we serve do not want to stay in our shelter, they prefer the freedom of the outdoors. These blankets will go a long way in keeping them warm. Thank you! The Dubuque Rescue Mission staff.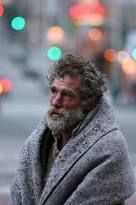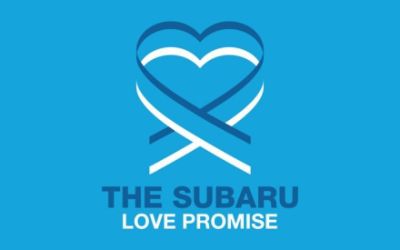 ---
Valentines for Veterans - B P
At Riley Subaru, they set up a table with supplies to hand make cards for Veterans of our armed forces. There will be 45 cards delivered to the University of Iowa Veterans Hospital in Iowa City Iowa made here. Riley's joined with another community partner for the card drive for Valentine's Day.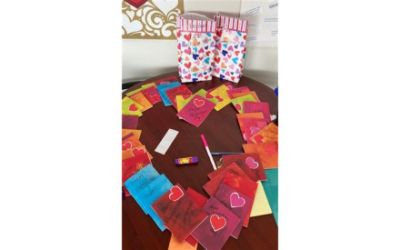 ---
RILEY SUBARU - Wendy R
WOW! My 2017 Forester is my 3rd Subaru. My 1st was a used Impreza that I drove back and forth from Reno NV to DBQ. She finally gave up at 292,000 miles. I feel safe and protected driving during my annual long trips to Colorado Nevada Arizona etc. Riley Subaru always treats me well and I trust the service personnel completely. When I regularily need my 'dog fix' I can count on KING Riley's Executive Attention Seeker! :) Thank you all and enjoy the Holidays! Wendy Renne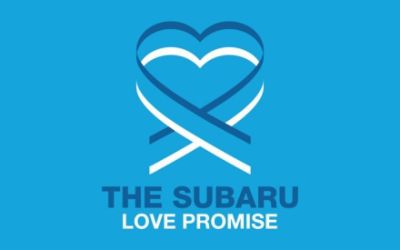 ---
Riley Subaru Loves to Care - Cathy B. - Cathy B
Please allow me to take a moment to personally thank Jim Riley and Riley Subaru for your continued support of the Dubuque Area Heart Walk. By donating to the mission of the American Heart Association as the Dubuque Area Heart Walk's Check Your Pressure sponsor each year since 2016 you have touched so many lives. With the support of organizations and people like you the American Heart Association has been able to: • invest $3 million across 19 organizations that are improving the health of their communities, thanks to the Social Impact Fund. This investment inspired an additional $13.8 million from other investors! • add COVID-19 data to our Get with the Guidelines registry to help track the virus • develop a tech platform that is accelerating the development of COVID-19 drugs • create new job aids and guidelines around ventilation and CPR • train 88,355 Iowans in the lifesaving skills of CPR last year • bring the Kids Heart Challenge and American Heart Challenge to 173,200 Iowa students It is not always easy to "see" the impact you have had. In organizing Heart Walks I am fortunate enough to see it every day in working with the families of heart warriors, warriors like Cory. Cory was the 3rd child born to Clay and Kris Haan and he was born with hypoplastic left heart syndrome (half a heart). Cory's cardiologist explained to Clay and Kris that had either of their older children been born with hypoplastic left heart syndrome they would not have survived. But research and knowledge had progressed enough that Cory had a shot. Cory will forever need the work of the American Heart Association and supporters like you. In fact, Cory was placed on the heart transplant list just a few weeks before COVID took hold across our nation and fortunately he received that heart in June 2021. Cory had to fight through some complications but he is now on his way to leading a life closer to that of a young man without heart disease than he has been able to so far. And not only do I see your support and impact at work but at home, too. I am the mother of two boys saved by the research, training and technology of the American Heart Association. My oldest son, Ardon, now 24, was born with complications affecting his heart. He needed CPR - developed by the American Heart Association – to get from the delivery room to the NICU where "every available resource" was used just to stabilize him. He was not expected to live more than a few minutes. When he was airlifted to Iowa City we were told that IF Ardon survived he would be in NICU for 3-6 months. No parent should hear the words "IF your child survives" BUT because of supporters like you, we got to keep Ardon. It still brings me to my knees to think how close we came to losing him. And then there is my youngest son, Pierce, now 21. When Pierce was 12 years old he passed out while eating lunch. Three weeks later Pierce had a pacemaker installed. Pierce was devastated. He so badly wanted to play football. By working closely with his cardiologists and the Dubuque Community Schools, Pierce was able to play football for 6 years and wrestle for 3 years! To stay in shape, Pierce followed the American Heart Association guidelines for proper eating and physical activity. And although we were told Pierce would have a pacemaker for the rest of his life and that he would need it more and more until it was doing all the work for his heart, Pierce proved otherwise. Pierce was due to get his pacemaker replaced this year. Pierce's pacemaker had not "paced" his heart for 2 years so instead on July 28th, Pierce had his pacemaker removed – hopefully permanently! How can I possibly express what it means to families like mine??? Your support has been vital and so very impactful for so many families allowing the American Heart Association and its volunteers to be relentless in our work toward a world of longer, healthier lives. There is no possible way to thank you enough for your support. So although it is not nearly enough, please accept our deep appreciation and heartfelt gratitude! Thank you for being you and for sharing the Subaru Love Promise!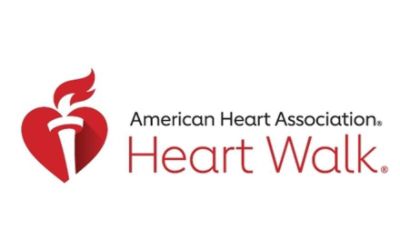 ---
Love Promise Trash Clean Up - Kaytlan M
The vision of the Dubuque County Conservation Board is to engage the community's stewardship and enjoyment of its natural resources. The mission is to create a network of high quality parks, habitats, trails, and water supported by communities passionate about nature. Annually the Dubuque County Conservation Board invites and encourages members of the public to participate in a wide array of citizenship projects including watershed and trash clean ups. The largest event we host is on the Heritage Trail a 26 mile long rail trail. Riley Subaru of Dubuque has supported this event. A team of employees took ownership of a section of the Heritage Trail. They pulled out countless amounts of tires, metal, plastic and garbage. The Dubuque County staff took load after load of materials to recycling and landfill facilities after this event. Hard work and dedication from local businesses like Riley Subaru helps Dubuque County Conservation achieve our mission of creating a healthy network of natural areas.
---
Riley Subaru Love Promise - Bobbi P
Subaru of America"Love Promise" Re: Riley Subaru, Dubuque IA Riley Subaru is a place where the "Love Promise" thrives. Subaru Loves the Earth: Our whole family participated, helped plan and worked on several projects. One project that we really enjoyed this year was cleaning up the Heritage Trail on Earth Day. With a full roster of the Riley family, some employees, and my entire growing family, children and grandchildren, on a very hot day in April, we "Loved the Earth". Subaru Loves Pets: I enjoyed hearing about and joining in conversation to plan a dog park on our campus. I am invited to bring my dog, Albert, to work with me whenever I choose. We enjoy the fresh air together on breaks with King, the Riley family's black Lab. Subaru Loves Learning: I have great respect for Jim, as he said to me, "Take your time because the customer is first, take care of them. The service department is where the customer learns to trust us." In this hurry and get there world we live in, take your time, is rarely heard. "Rely on Riley" is the company logo and these are the same words that I use to answer the phone. It is not just a logo, but what I have come to know as a simple truth. Subaru Loves Caring and Helping: I was placed in charge of planning and organizing an on campus flu shot clinic. It was fantastic to see how many employees responded with a resounding yes, I will participate. They really like it because it is so convenient. These are just a few reasons that I am proud to say that I work for Riley Subaru. The "Love Promise" thrives here in Dubuque, IA. Bobbi Potter-Kratz Customer Service/Service Coordinator Riley Subaru 4455 Dodge St. Dubuque, IA 52001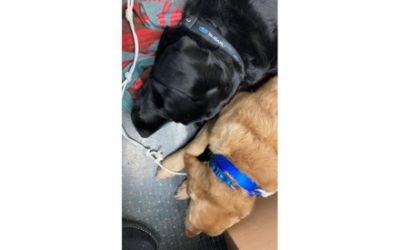 ---
Subaru Loves Pets - Dubuque Regional Humane Soc. - Bri E
Our experience holding a discounted microchip clinic at Riley Subaru was amazing. We were grateful to have the opportunity to provide permanent identification for so many animals. We brought some of our adoptable dogs out to the event which is always a good time for us and the dogs, but Riley made things even better by giving us the opportunity to use their dog park. Our dogs had a chance to really show off their personalities as they ran around which really helps promote their awesome selves! We were also thrilled to have one of our dogs, Shiva find a home with a Riley Subaru family. We look forward to being able to partner with Riley in the future!!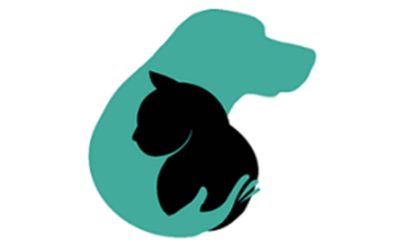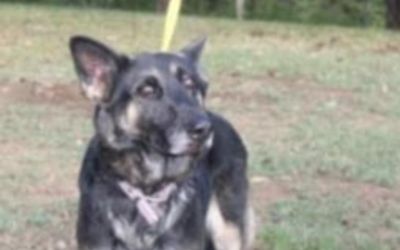 ---