The 2023 Subaru Love Promise Customer and Community Commitment Award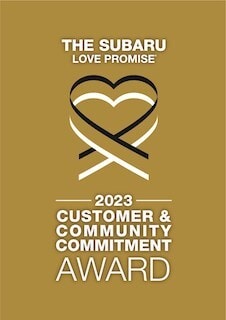 We've been nationally recognized for our dedication to our customers, our community, and the Subaru Love Promise.
We're honored to receive the 2023 Subaru Love Promise Customer and Community Commitment Award. This award nationally recognizes elite Subaru retailers who provide an exceptional customer experience at every interaction with Subaru. These retailers have also demonstrated an outstanding commitment to supporting passions and causes in their local communities in important areas such as the environment, community, health, education, and pets.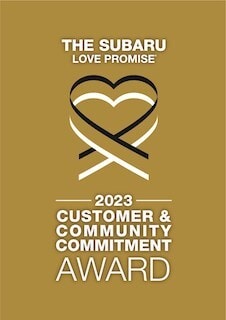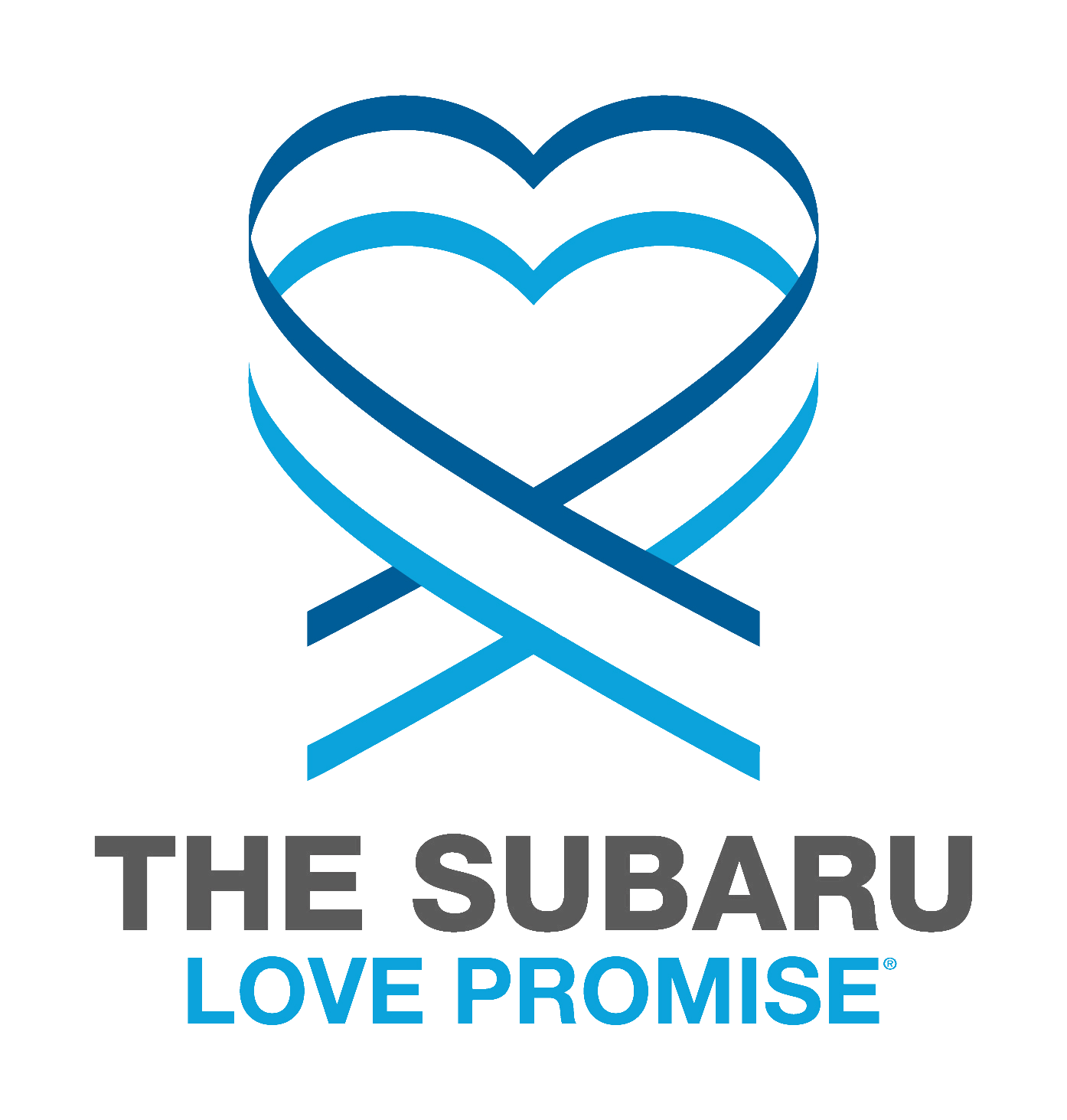 What is the Subaru Love Promise?
Subaru and our retailers believe in making the world a better place and the Subaru Love Promise is our vision of respecting all people. This is our commitment to show love and respect to our customers and to work to make a positive impact in the world.
How is Riley Subaru dedicated locally to the Love Promise?
Our Love Promise can be seen in various partnerships with local charities and non-profits. We're grateful for the opportunity, not only to be a part of our community, but to serve it as well.
Junior Achievement, Dubuque Museum of Art, Grand Opera House
Dubuque Soccer Complex, Toys For Tots, Mystique Ice Arena, Dubuque Arboretum, Veterans Memorial Plaza
Love Promise Stories from Riley Subaru
Subaru and Riley Subaru believe in making a positive impact on the communities in which we live and work. We uphold that belief through our Love Promise Community Commitment. Every month, we select inspiring stories from customers and partners from around our area who strive to support our collective commitment and feature them here
Honor Flight and more - Bobbi P
I was given the privilege of traveling with Harry White, Vietnam Veteran, on the most recent Tri-State Honor Flight to Washington, D.C. from Dubuque, Iowa. Riley Subaru supported this trip both financially and in kind. It was an amazing destination to say the least! This veteran had never received the proper welcome home years ago. He grew exponentially during our day together. At 6:00 AM, the morning of the flight, many people were gathered to send them off with applause and speaking words of praise for their service. Once in D.C., there were lines of people everywhere at the different memorials. The Veterans walked through a tunnel of people showing them their appreciation for their service. At the Air Force Memorial, a group of 8th graders on a bus trip from Texas showed their appreciation and respect by singing and praying for all the Veterans. After arriving back in Dubuque, Harry was received by his entire family (and the families of all Veterans on the flight) at the Grand River Center for a welcoming reception. Back in March when we started talking about the Honor Flight here at Riley's, we were committed to support the vets year-round. They collect for cooperage cans and bottles from the community. To date, we have delivered 19 huge bags to the Veterans Freedom Center on Kerper Blvd. Our Loves Learning school, Lincoln Elementary wrote notes of encouragement to the Veterans on the Honor Flight! Dubuque is a great place to connect, and you can always "Rely on Riley's" to support the community in so many ways.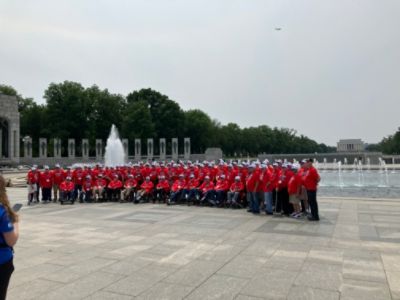 ---
Finley Hospital Cancer Patient Blankets - Jesse G
Riley Subaru of Dubuque recently presented a donation of 35 blankets to the staff and leadership of UnityPoint Health – Finley Hospital's Integrated Cancer Center. The blankets will be provided to patients undergoing cancer treatments at both the Integrated Cancer Center and the Wendt Regional Cancer Center. Riley Subaru made the donation as part of its Subaru Loves to Care® Initiative. Each year, Subaru of America and the Leukemia & Lymphoma Society® join forces to give warm blankets and encouraging messages to patients facing a cancer diagnosis. The messages of hope come from both Subaru retailers and customers. This is the sixth year that Riley Subaru has provided the blankets as part of the ongoing program. "Our staff look forward to receiving these blankets each year," says Charlye Jenkins, Radiology and Radiation Oncology Manager at UnityPoint Health – Finley Hospital. "I can't put into words what it means to see the patients' faces light up when they receive the gift from Riley Subaru. The blankets provide more than just comfort to the patients. They are also a symbol of local support for those going through something that is incredibly challenging. The added touch this year of the addition of the hand-written notes of encouragement also means a great deal to our patients and went a long way in uplifting their spirits."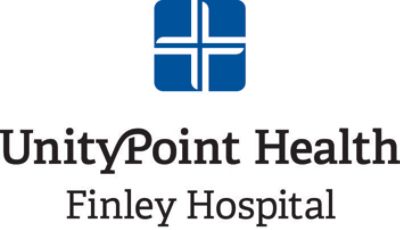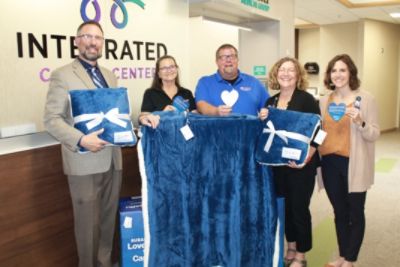 ---
MercyOne Dubuque Cancer Center - Jackie B
We are blessed to have the support of our community for our cancer center patients. Bobbi and the team at Riley Subaru understand just that and reached out recently with donations of blankets and messages of hope for our cancer community. These blankets warm not only the bodies but also the hearts. Each individual note that was written to offer up hope and support is a beautiful gesture that is appreciated. We are grateful for these gifts and the love it shows to our patients. Thank you!

---
Honor Flight - Harold W
A big thank you to Riley's Subaru for their support of Honor Flight 2023. I'm Harry, the person featured in the Honor Flight pictures on your web page. Also a big thank you for sponsoring Bobbie P K who was my guardian on the flight. A real understanding and compassionate person. The guardians are an important part of the Honor Flight experience since some of the memorials can be difficult for me without that emotional support, especially the Nurses Memorial. This was truly a once in a lifetime experience. I spent most of the last 53 years really not acknowledging or talking about Vietnam service and felt embarrassed when someone thanked me for my service. All that has changed after HF with the awesome response by people young and old who clapped and thanked us for service everywhere we went. I didn't see that coming. It's really an emotional roller coaster. I was an American Legion member for 50 years but didn't feel like I belonged. All that changed after HF. I'm now proud of my Vietnam service and actually attended my first American Legion meeting. None of this could have happened without people like you who support Honor Flight. Thank you Riley's Subaru and Bobbi P K. You can be proud of your support. Harold White, Vietnam Veteran.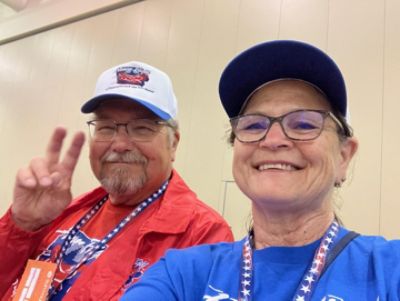 ---
Riley Subaru Cares - Kaytlan M
On April 29th Riley Subaru employees showed up to help with the Heritage pond. The water in the pond was flooded and just went down. So they were able to recover lots of flood debris and litter. The pond has a large highway bordering it on one side. The Riley staff dove right in and assisted with that as well! Thanks for making our world a better place!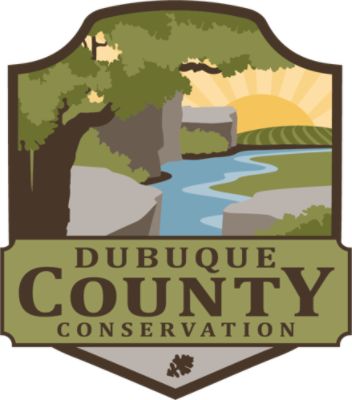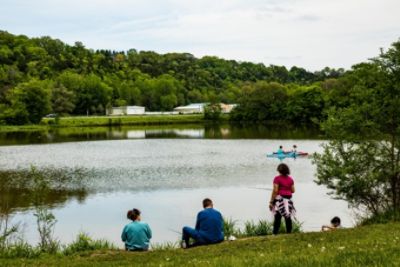 ---
Riley Subaru Joins Arbor Day Celebration - Laura R
On Saturday, April 29, members of the Riley Subaru team joined Dubuque Trees Forever for their Arbor Day event. They handled an event where people wrote their favorite tree or tree benefit on a paper leaf and put it on a branch. The finished tree fluttered in the wind with tree knowledge! It was a great way to educate the public about the benefits of trees. Thank you to Riley Subaru!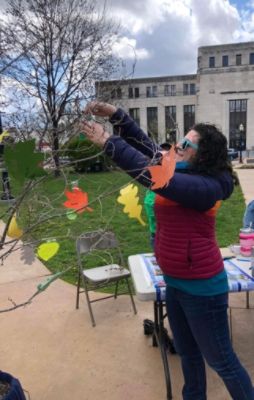 ---
United Way is a Proud Partner - Danielle L
Jim and the team at Riley Mazda in Dubuque truly value supporting our community in more ways than just providing quality vehicles and service to the tri-states. United Way has been the proud recipient of the Subaru Share the Love® Event for many years, and our partnership continues to grow. These donated funds impact nearly 55,000 local lives each year, providing immediate access to much needed resources for things like food, shelter, and brain health supports. Thank you for SHARING THE LOVE and for being part of the solution with United Way of Dubuque Area Tri-States!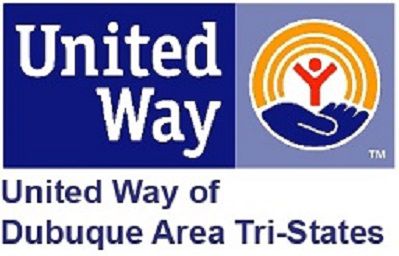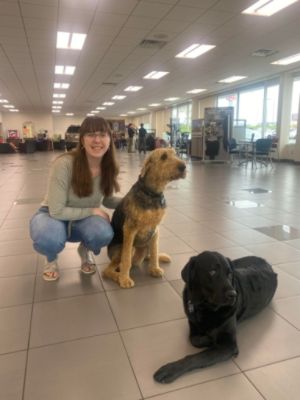 ---
Socks Help the Homeless! - Ann L
Opening Doors provides hope and healing for women and children experiencing homelessness in Dubuque, IA and the surrounding community. Since our program began 22 years ago, we have served over 4,500 women and children helping them learn life skills, job skills and goal setting with the ultimate goal of earning a living wage and finding safe, affordable housing. The majority of women we serve come to the shelter with few belongings. We welcome them by providing fresh clothing, supplies and food to help these families start focusing on their future and their journey to self-sufficiency. Our staff and residents loved seeing the huge donation of 500 socks provided by Riley Subaru! This large donation ensures that our intake room shelves will be stocked well into the future! Each of the women we serve have unique struggles and goals, but socks are a universal need! We are honored to partner with Riley Subaru through the Love Promise program that has helped so many nonprofit organizations and people in need in our community over the years!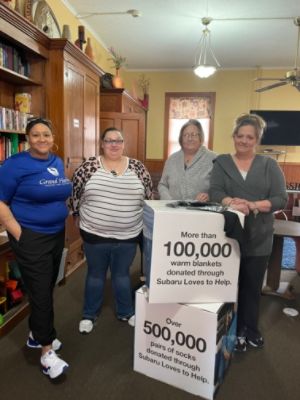 ---
TOYS FOR TOTS 2022 RILEY SUBARU - Bobbi P
Every year we think of ways to help our community. Toys for tots is an easy way for us to say, "yes we will help"! Our customers also bring in gifts for children. Thank you, Riley's and the Dubuque Community, for another successful collection of toys--for tots.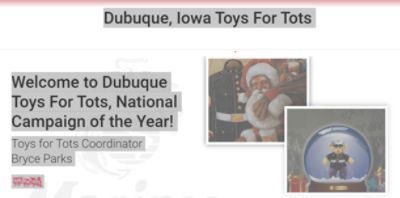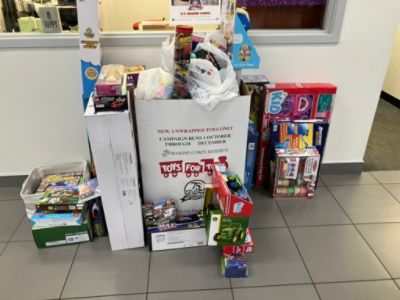 ---
My Admiration for John Riley Remains Strong-through 10 Subaru purchases - ROBIN C
Everyone at Riley's is always friendly and helpful, so I hesitate to point out any individual. However, I was fortunate enough last week to be there at the same time as John Riley, the founder of the dealership. My husband and I bought our first Subaru, a little brown station wagon, in 1979, when the business was located at an old Dog and Suds on Rhomberg Ave. John was our salesperson, and he continues to remember me now, whenever I happen to be in the building for an oil change. My brown station wagon is long gone, but my admiration for John remains strong. I have always had a special affection for John Riley - as well as his beautiful classic cars. It was a winter day when Ed and I drove down Rhomberg intent on buying our first Subaru. We had moved from the Chicago suburbs to Galena and quickly realized that we needed a whole different type of vehicle. I happened to attend a school conference in the area and saw a Subaru with its 4WD marking (we still had to shift into 4WD at that time) in the parking lot. I burst into the meeting room demanding to know who owned that car and where I could get one. Ed and I drove across the bridge the next day and started our Subaru love affair. John was delightful that winter day, and he still is. I must add that everyone there has always been terrific. I miss John C, Jeff H and Eric B, who seemed more like friends than employees. You have always been very helpful. Greg J is terrific. Summer and King make every visit a special pleasure. I did not know about your own long-term connection with the family, but I loved reading your story. I had to laugh at learning about John's racing past, but somehow I am not all surprised. His own integrity and vision have certainly made his crazy adventure, starting to sell Subarus back when they were rare and quite a story. Up until 10 years ago I would occasionally encounter a stranger in a HyVee parking lot circling my Subaru and asking me questions. Now I see a Subaru quite commonly on the streets - and in HyVee parking lots. I kind of miss feeling so smug about my special car. Robin joked with me that she was upset with John when she bought the last vehicle from him (her 10th). She said that it should be like a coffee punch card, buy 9 and get 1 free. John laughed, with this humor, but did not agree! Robin C.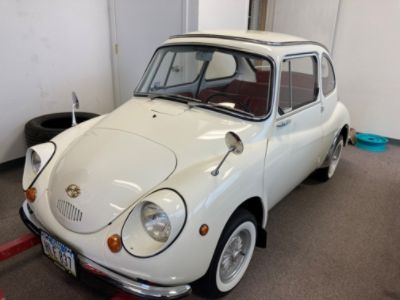 ---