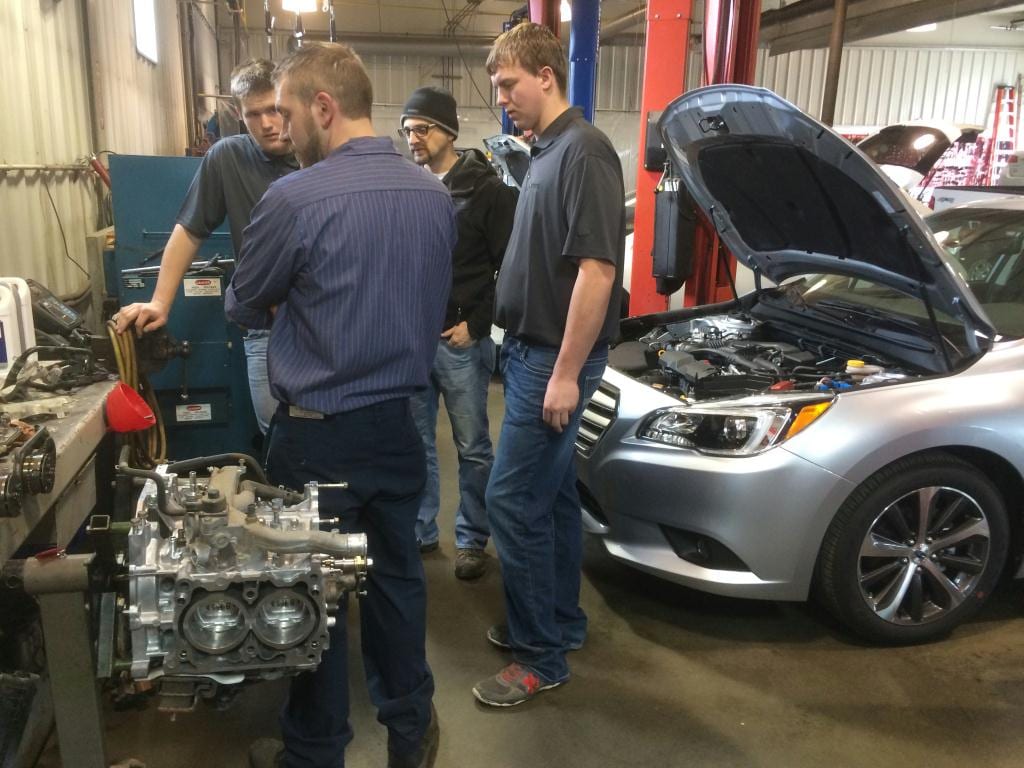 About The Project & Competition:
Meet the West Delaware High School A-Team!
West Delaware High School can be very proud of their A-Team! Mr. Jason Guyer is the Automotive Technology Instructor and mentor for the Hawks Winning A-Team of Alex Fangmann of Manchester and Austin Schumacher of Masonville.
Alex and Austin, guided by Mr. Guyer, entered the state Automotive Technology Trouble Shooting Competition at DesMoines Area Community College and won that event, which qualified them for the national competition. The Iowa Automobile Dealers Association is proud to sponsor the A-Teams trip and entry in the 2016 National Automotive Technology Competition at the New York Auto Show on March 29th & 30th.
The qualifying teams draw for the challenge vehicle they will trouble shoot at the competition. The A-Team, Alex and Austin, drew a 2016 Subaru Legacy 2.5i. Consequently, we have had the good fortune to meet the Team; they are a very conscientious, impressive and hardworking team, who we are sure will do well!
We're Proud of the Students and Thankful to Have Provided Support
Our own Riley Team Mate Mr. Josh Fee, Master Subaru Technician has been working with the team, helping them become familiar with their challenge vehicle, the vehicle technology, diagnostics and helping familiarize the team with the very high tech diagnostic communication equipment and resources the team will have available to work with when winning their competition.
This is a very difficult, regimented, detailed evaluation the young men will be competing in. They must have an excellent command of electrical diagnostic skills, an understanding of legal repair order documentation and demonstrate documentation plus work and communicate as a team. Some of the areas the team will be evaluated in are Engine Mechanical, Engine Performance, Steering and Safety, Shop Safety, Brakes, Professional Development and Electrical Electronic Systems.
About the Competition:
There are two major components to the competition. Part I is Workstations where in addition to diagnosing and repairing vehicle problems they will be tested on their knowledge of tools, measuring instruments, specific vehicle components and job interview skills. Part II is hands-on where scoring is based on the Team's ability to thoroughly repair as many of the vehicle faults as possible and to document their repairs correctly.
Mr. Guyer, Alex and Austin are working hard in preparation of their competition and we truly wish them well.
Automotive Technicians are highly respected individuals who all work hard to preserve our freedom, our mobility and our way of life in correctly and properly maintaining our vehicles for us. We know that Alex and Austin have a wonderful future ahead of them as Auto Technicians!
It's a fantastic career that will provide them a fun, rewarding and fulfilled life and the opportunity to do whatever they might choose to do wherever they might choose to do it. From Josh and the entire Riley Team - Congratulations and GOOD LUCK to the A-Team!
More Photos: The A-Team and Josh Fee, Hard at Work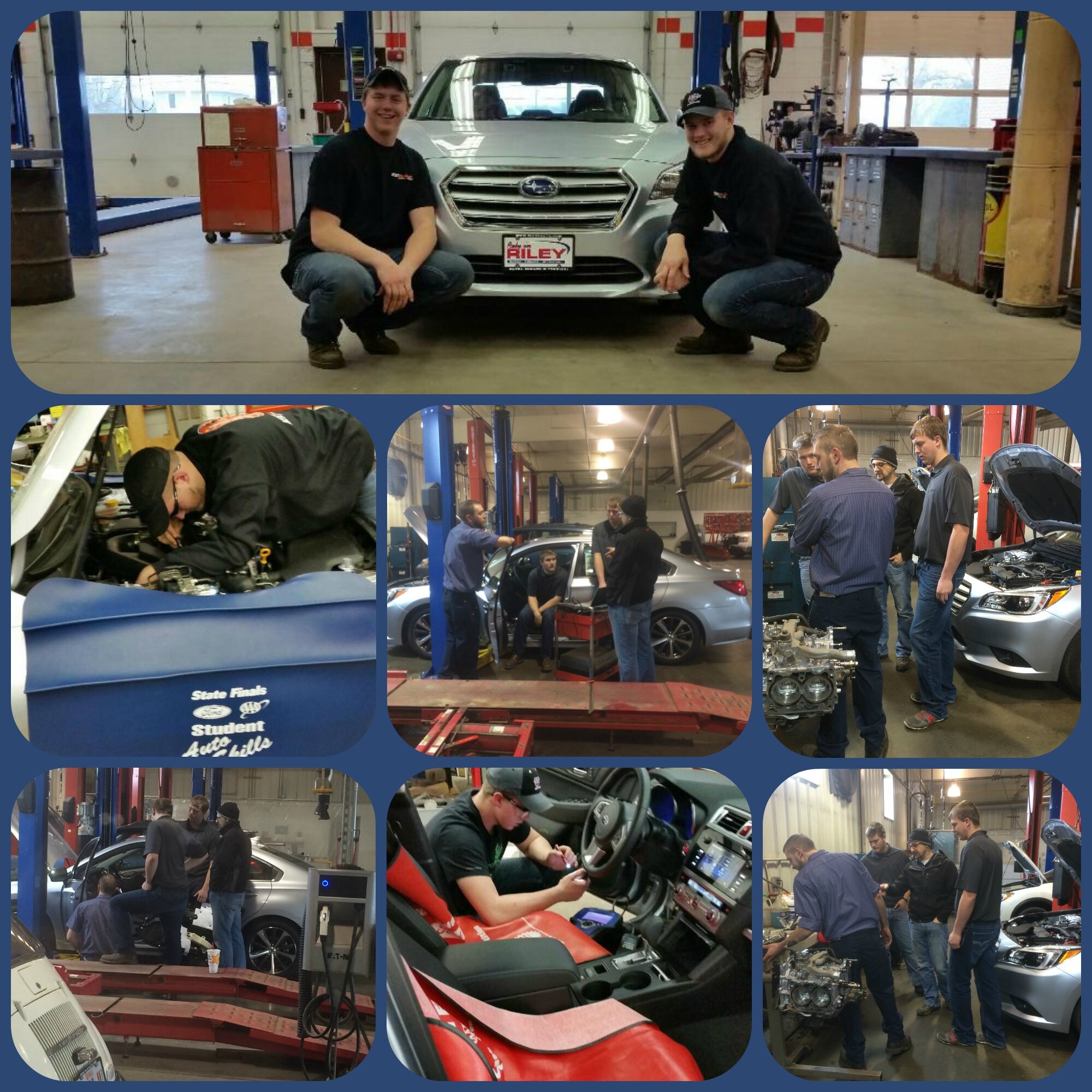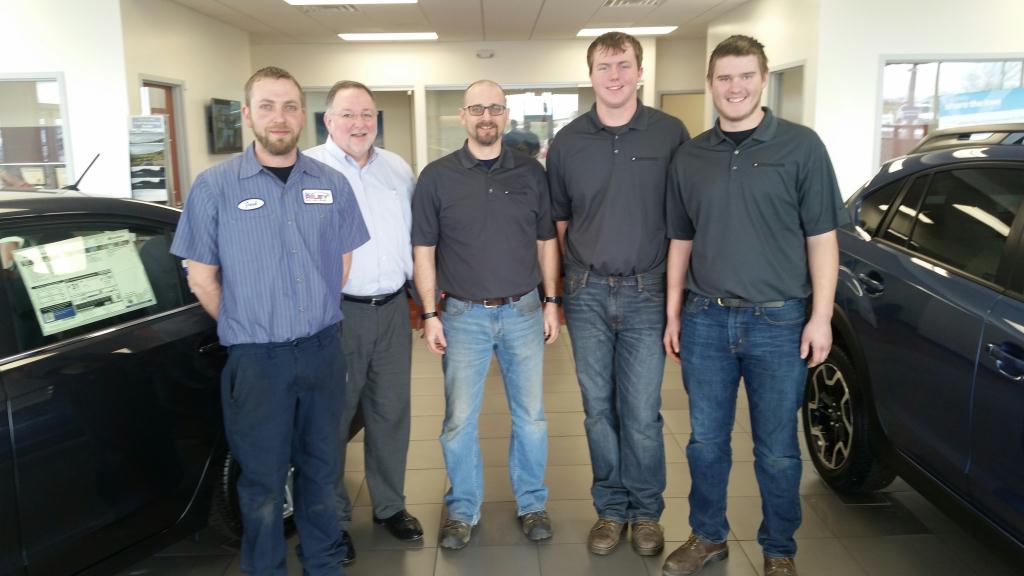 Learn More About How We Can Support Your School's Automotive Program
* Indicates a required field